The Mineral Wells 23 cm E.M.E. project ...
updated 2005 May 8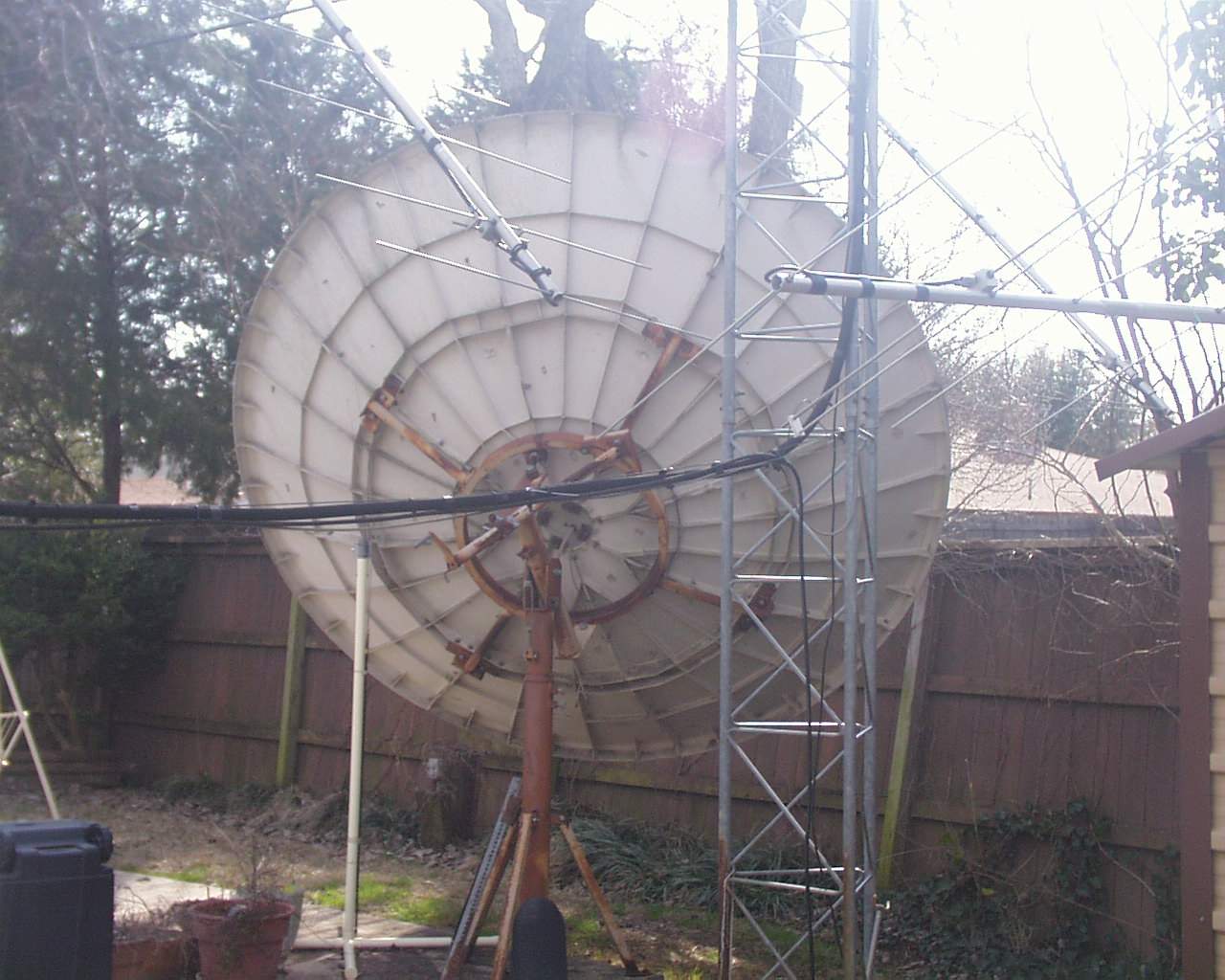 This Prodelin dish owned by K5UGM was advertised for sale in the NTMS Feedpoint. It really triggered
my plans to get on 1296 eme. K5JL told me it was THE band to get on! The Prodelin seemed too heavy
and I found out that K5GW was interested in selling his old 4 meter dish, feed, and elevation system.
This beautiful K5GW handcrafted dish above is the replacement for his original dish below. The array
on the left is his 70 cm array, another handcrafted wonder!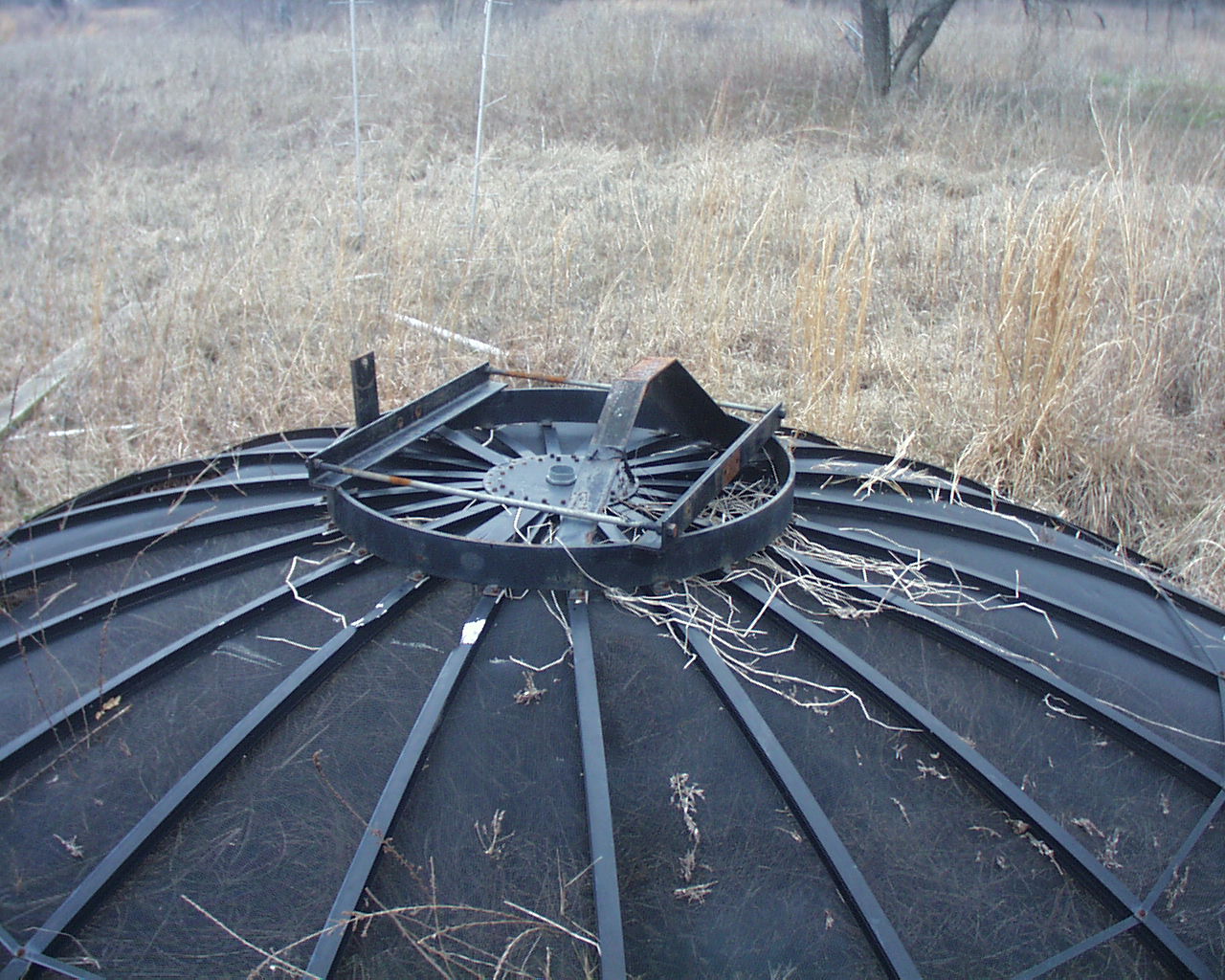 This is the dish buried in the grass at K5GW. We are gonna go pick it up on March 16, 2005.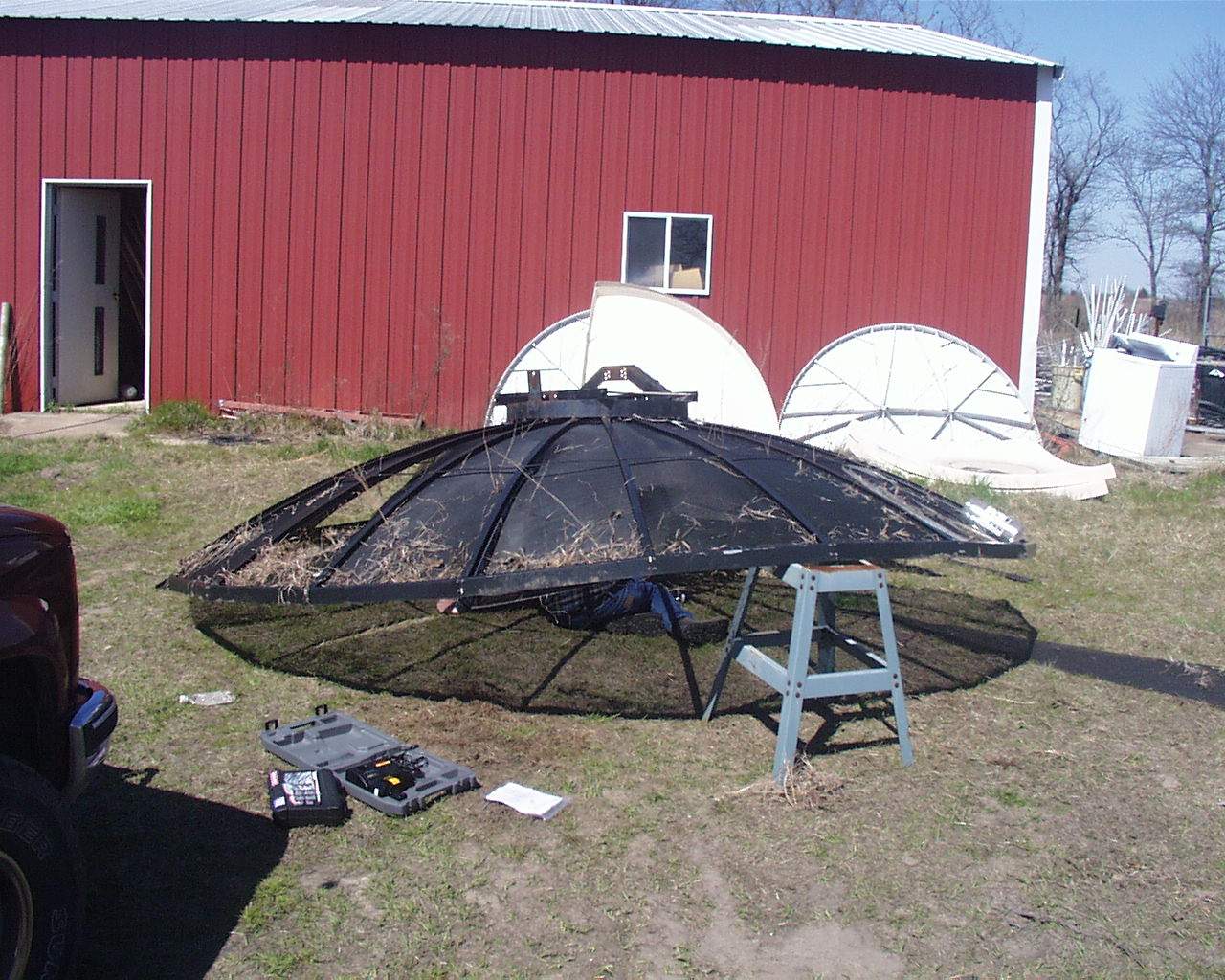 disassembly starts. Mike, KK5SC getting dirty. K5GW's shack in back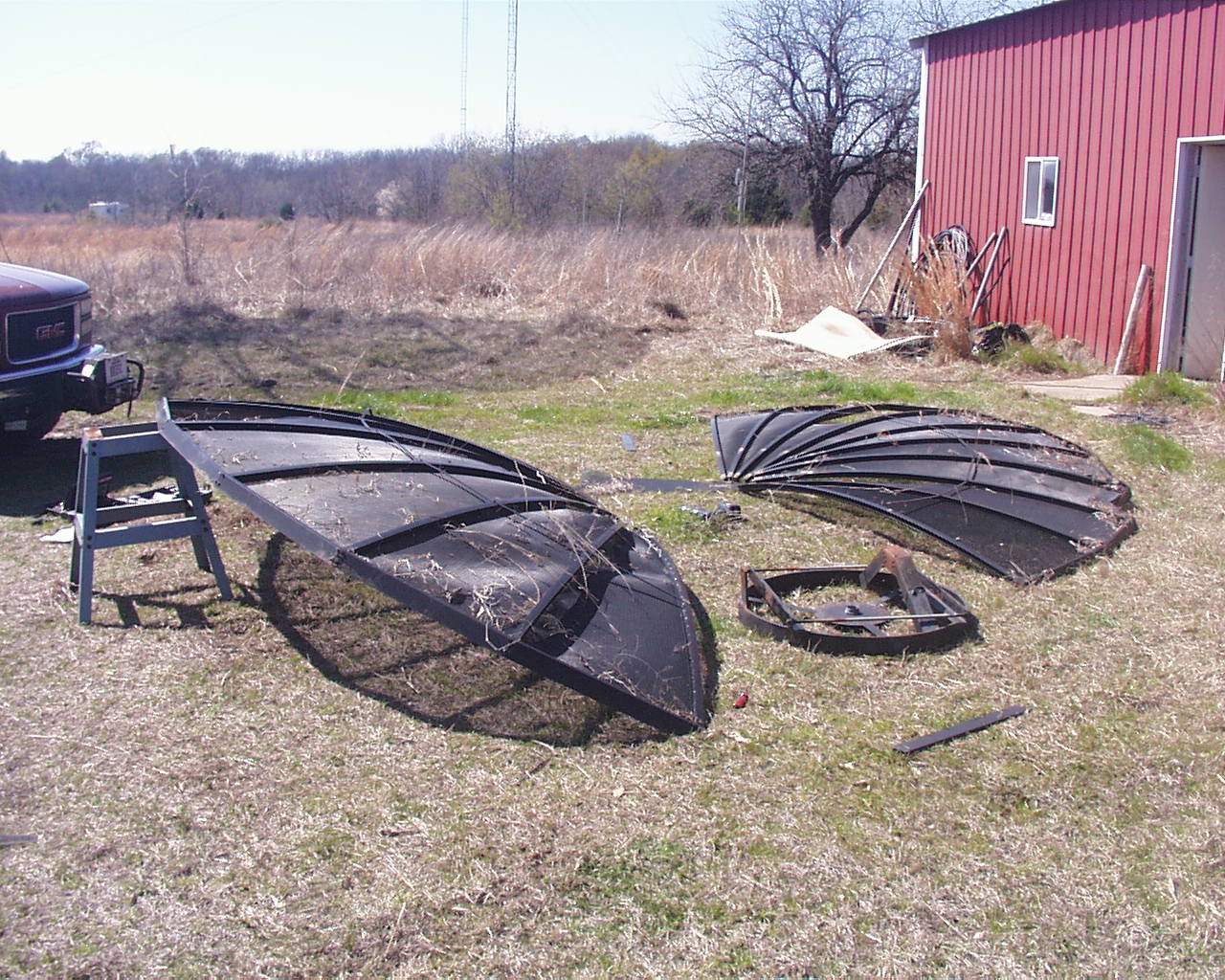 two halves and the hub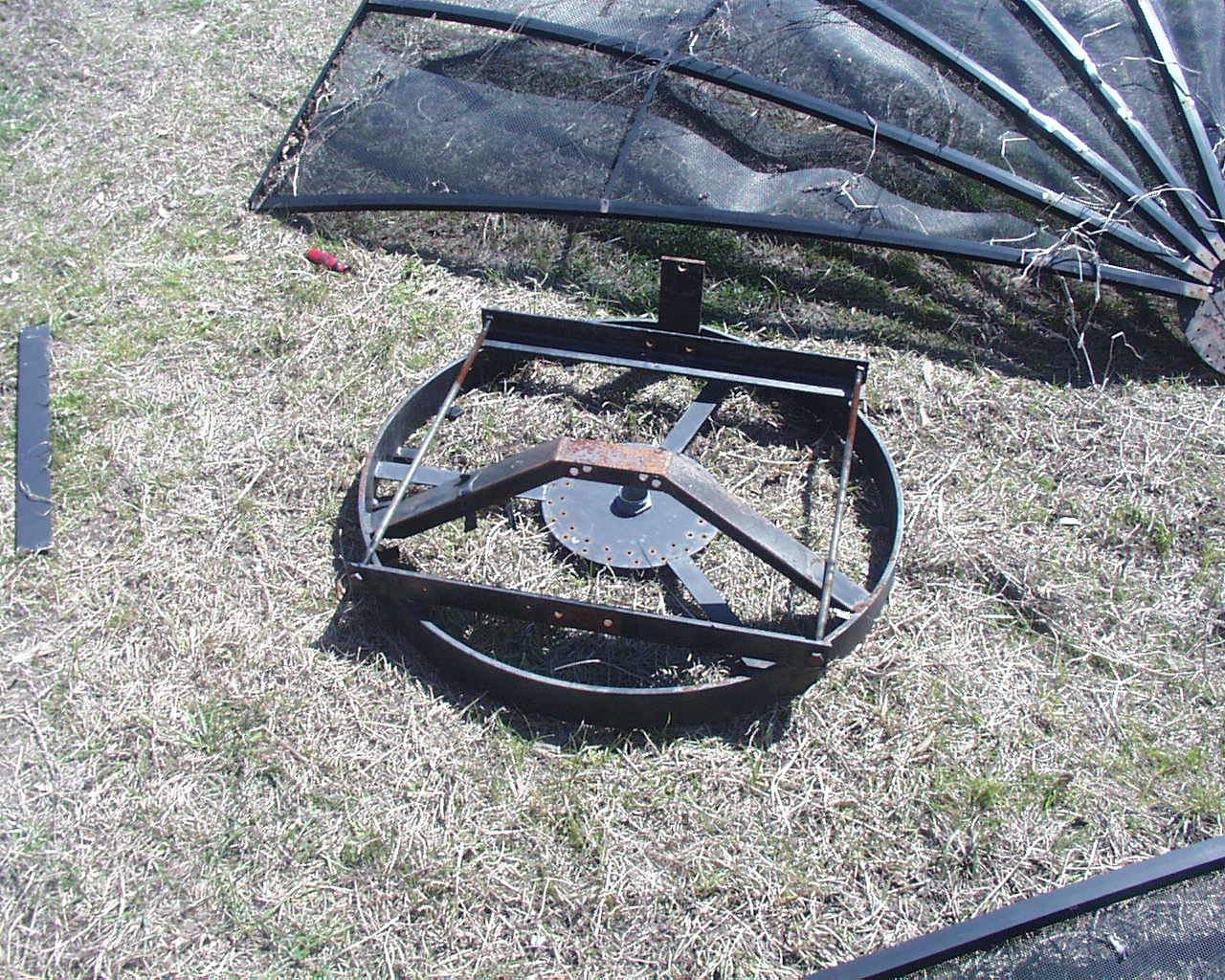 the original equatorial hub modified by K5GW for the el/az mount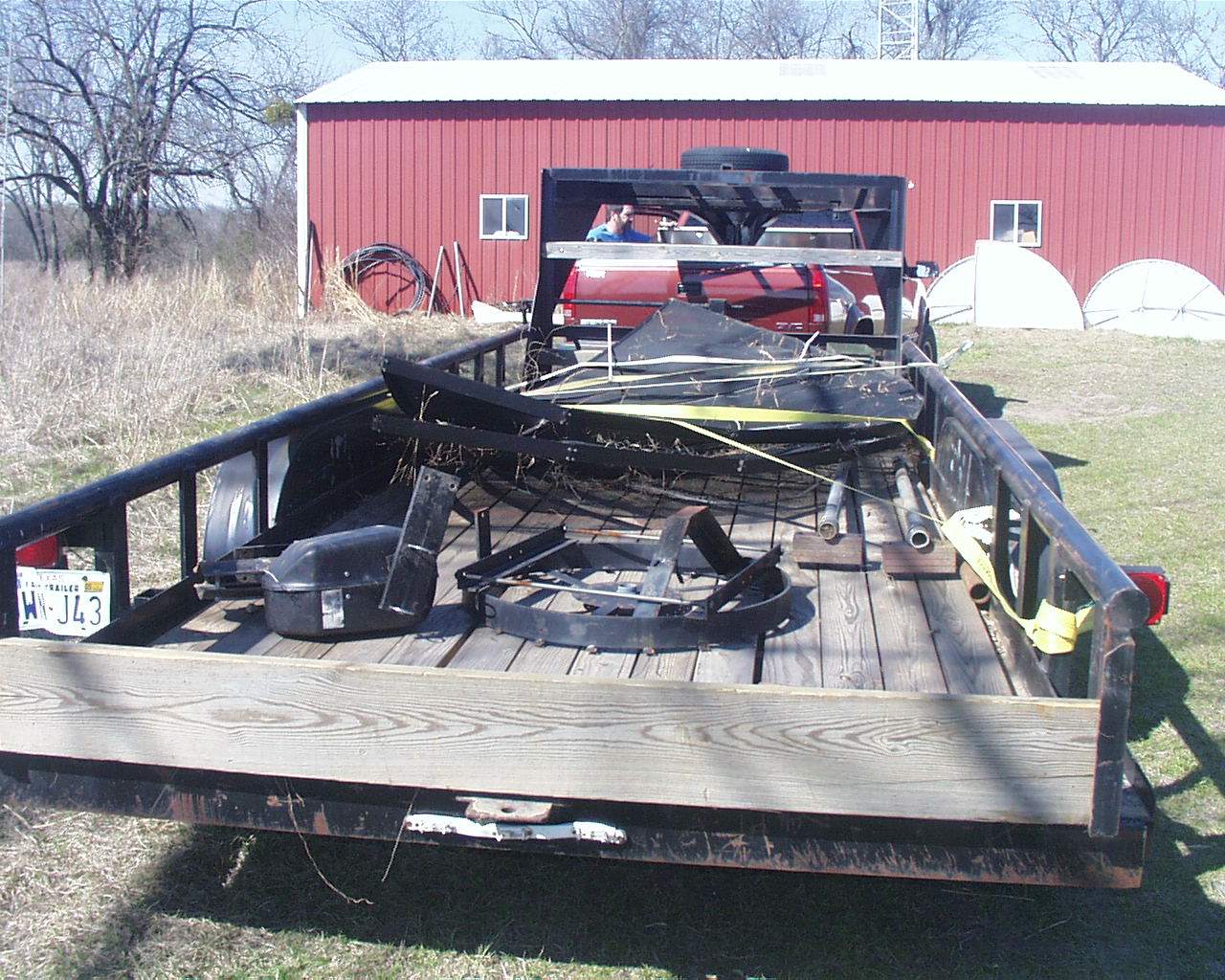 load on KK5SC's trailer and ready for the 130 mile trip back to Mineral Wells.
The elevation rotor is to the left of the hub.
The VE4MA feed, built by one of the Dallas gurus, W5AFY I think,
and procured from K5GW along with the dish.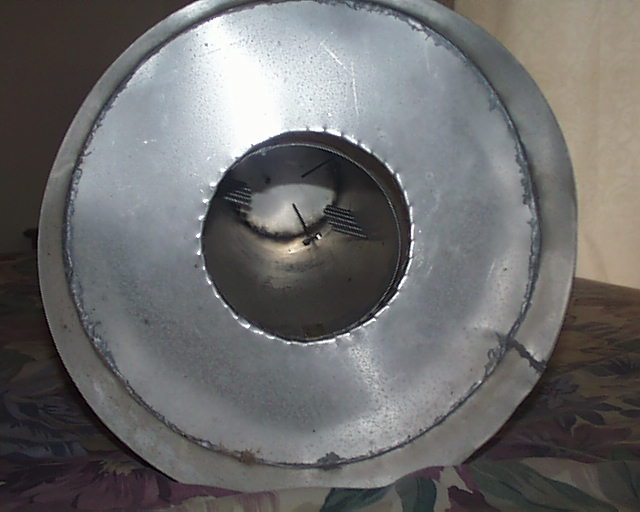 Looking into the business end.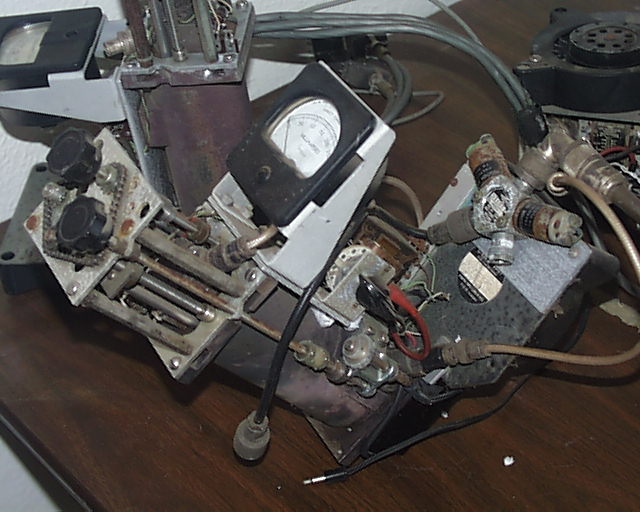 One of the two 7289 driver stages. I got these from K5UGM who got them from W5GG.
W5GG used to make a pretty loud 1296 signal into south Texas along with W5HN.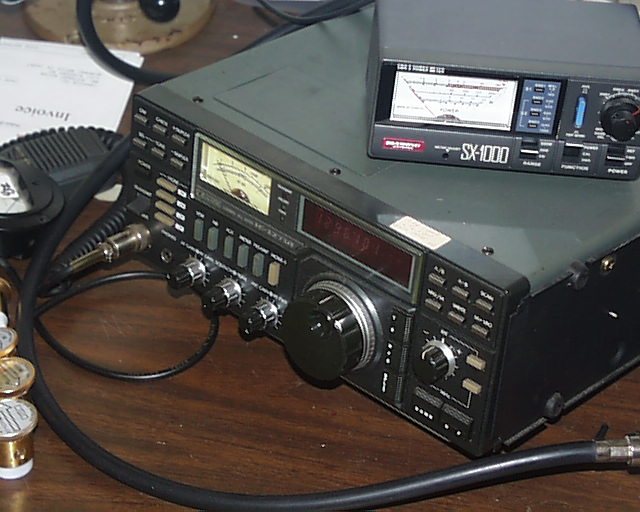 A leftover from earlier projects may become the driver. It's only problem
is that it does not have a computer interface!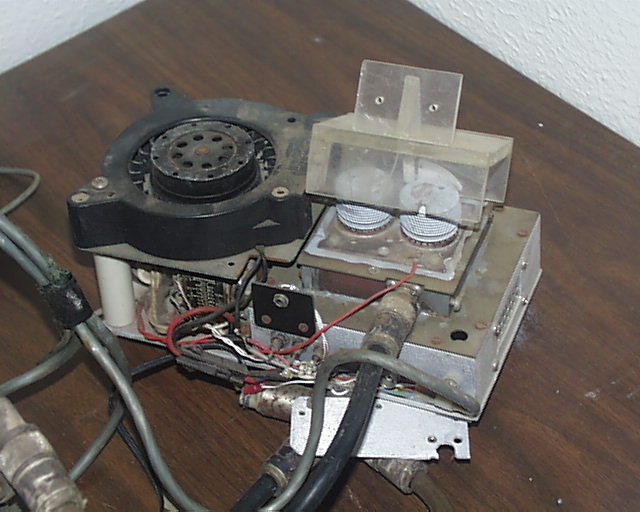 This is the final amp. Supposedly it will put out 200-300 air-cooled watts. The air duct
is bent back out of it's normal position.
Links courtesy of K1RQG. I say 'courtesy of' but I blatantly stole them!